An easy ride in 4 steps to teach your dog to crawl!
You are looking for a fun ride? Then, it will do work the flexibility of your dog! Because Yes, crawling, to be a little flexible. But how can you make him understand what you expect of him? It is not very complicated, let's see this step-by-step!
Preparation For Teaching Your Dog to Crawl
As often with the towers, there are prerequisites. So that your dog can crawl, he must already know to lie down on command. Fold part of the basics, so very quickly, your dog should master this position!
To help your dog to understand what you expect of him, show him that you have a little bag of treats specially designed for them. It is a starting point that allows him to focus on your moves and your words.
Finally, it is a tower that is easier for dogs of small size, but larger dogs can also pass it! If possible, teach it to your dog when he is still young, its small size will help him make the turn easily and then you have to practice it regularly so it don't forget not once reached adult size!
The steps to teach your dog to crawl
To teach to crawl to your dog, there are 4 main steps:
Reach the Treat Down
Sit facing your dog, to a few centimeters of distance, and ask him to lie down. Show him your treat and place it in front of him. When he tries to catch it, keep the treat, and very gently move your hand a few centimeters.
When it is moved without getting up until your hand, give him the treat and repeat several times so that he understands what you ask.
If he recovers, it's maybe because you're going too fast with your hand. Slow down.
From the beginning, give the treat when the dog is at its lowest, to understand the position in which he must stay.
The Hand Gesture
Place one of your hands open in front of him, no treat and move it gently as he follows her crawling. When he traveled a distance of a few centimeters in crawling, with the other hand, you can give him the reward and congratulate him.
Your gesture must remain pretty slow, as soon as you go too fast, it will rise again to follow you.
Crawling Over a Greater Distance
Stand standing next to your dog lying and very gently, move at their own pace. It must move forward alongside crawling. So browse a metre or two and reward him.
Repeat this step several times.
Use the Word "Ramp"
Finally, when he begins to move, say "ramp", so that it associates the word with the action. This step also asks to be repeated a number of times. Whenever he understands and obeys, praise him with encouraging words and hugs.
A Few Tips to Make Crawl Your Dog
Before exercise, check that the floor is not slippery. A tile or a marble floor might cause problems, it is better to lay a rug to allow the dog to move forward properly.
Don't forget to encourage your dog regularly, when it's good exercise, but don't punish him when he can't. It takes patience to hand and on the other, and understand what you expect is not immediate.
Now, you want to know how to teach your dog other tricks? All our items are at the end of that click !
Express Yourself!
A question? A note? Information to add? Feel free to comment on the article to go further… Me and my friends will be delighted to answer you
Gallery
How to teach your dog to track – The Puppy Place
Source: thepuppyplace.org
What Tricks Can I Train My Dog? (12 Fun Dog Tricks to Try …
Source: www.petful.com
How To Teach Your Dog To Jump Through A Hoop
Source: www.thebrokedog.com
Mikki Teach Your Dog New Tricks Clicker Training Kit …
Source: www.traininglines.co.uk
Buddy's Baby Crawling School Part 2
Source: www.doovi.com
Teach Me a Trick – Paws and Relax
Source: pawsandrelax.com.au
How to Photograph a Puppy
Source: www.petswelcome.com
101 Dog Tricks with Kyra Sundance
Source: youtube.com
Life With 4 Boys: Stay Safe with Fire Safety Tips from The …
Source: www.lifewith4boys.com
Encouraging Baby to Crawl
Source: www.parents.com
abc WOW!
Source: appcrawlr.com
Puppet Life
Source: www.facebook.com
Cat Crawls Under Door. funny cat animals gif on gifer by …
Source: theendivechronicles.com
VAG Plaza
Source: lunarfest.org
abc WOW!
Source: appcrawlr.com
The Simple Science Behind Thunder That Rolls and Crackles
Source: thevane.gawker.com
How to Teach a Dog to Crawl: 11 Steps (with Pictures …
Source: wikihow.com
How to Teach a Dog to Crawl: 11 Steps (with Pictures …
Source: wikihow.com
Dog Trick Training: Sit Up, Army Crawl & Leg Weave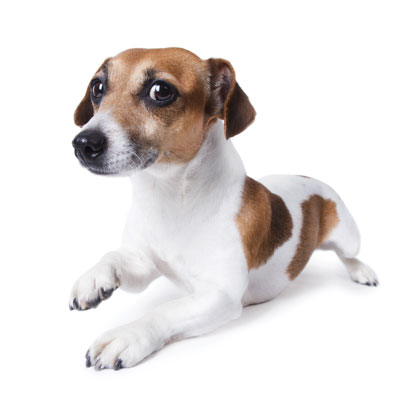 Source: www.akc.org
Teach his dog to crawl / Apprendre à son chien à ramper en …
Source: www.youtube.com