RECIPE FOR HOMEMADE FOOD FOR DOGS-HOW TO PREPARE AT HOME DOG FOOD?
Those who follow the blog, you know I usually encourage people to offer a homemade food for your dogs. However, the dogs cannot be fed with scraps of food. In addition, numerous products that are used in the preparation of our food, are forbidden to dogs, and could even hurt. However, does very well offer natural food made specifically for your dog. Besides being enjoyable for him because the aroma and the taste of a home-cooked meal are much more highlighted than in the dehydrated ration. Dogs enjoy moist foods, and natural power offers several advantages over industrialized food nutritional.
With the rush of everyday life, our cabinets end up getting full up pre-cooked food and the freezer full of frozen. We have less and less time to prepare a home-cooked meal for us and also for the animals in the House, so we ended up offering to them every day more feed, canned or dry. However, these foods contain preservatives that can cause problems for good health of our dogs. In the same way that when we think about the well being of our family, we have come to the conclusion that Cook for us is certainly not the healthiest option, and for our dogs is no different. Preparing the food to our pets at home, we can control the quality and quantity of the various ingredients. It is important to remember that the meal served to them, must be balanced (in General, the amount of protein will be 50%, 25%, 25% vegetable carbs and don't forget to add Add-ons like vitamins, minerals and Omega 3). It is also important to note that this is a diet recommended only for healthy dogs. If your dog displays any health problems, I recommend that you seek the help of a veterinary nutritionist to find out exactly what he can eat. This is a traditional European diet which was approved by veterinary nutritionists, and is based on the food that people preparing for their dogs for generations. I offer to my dogs for over 20 years and they just love it.
THE RECOMMENDED DOSE ON THE DAY OF EACH TYPE OF HOMEMADE FOOD SHOULD BE CALCULATED AS FOLLOWS:
EVERY MEAL OF YOUR DOG SHOULD CONTAIN:
·         50% PROTEIN,
·         25% OF PLANTS,
·         25% OF CARBOHYDRATES.
THE DAILY DOSE OF PROTEIN RECOMMENDED FOR A DOG IS:
·         1.5% OF THE WEIGHT OF YOUR BODY – FOR DOGS SEDENTARY OR OVERWEIGHT,
·         2% TO 3% OF THE WEIGHT OF YOUR BODY – FOR ADULTS WITH A MORE ACTIVE LIFESTYLE,
·         5% OF THE WEIGHT OF YOUR BODY – FOR PUPPIES.
The quantities of vegetables and carbohydrates should be calculated based on the proportion described above, on the basis of the protein that is 50%.
* Snacks, should not be offered in large quantities and need not be included in the calculation above.
RECIPE FOR HOMEMADE FOOD FOR DOGS-DEMORA VERY EXPENSIVE AND DO MY DOG'S FOOD AT HOME?
Not necessarily. It is perfectly possible to prepare a home-cooked meal for our dogs, without having to provide a great deal of time and money. As for us, the feedingstuffs must be balanced so as to contain protein, carbohydrates and fiber, so that there is the necessary balance.
RECIPE FOR HOMEMADE FOOD FOR DOGS-QEU INGREDIENTS SHOULD I USE TO PREPARE DOG FOOD?
Some of the foods to be avoided in dogs are: candy, chocolate, in particular, since the animals don't have the enzyme needed for your digestion, garlic and onion. The salt must be used very temperate.
Many butchers selling dog meat cuts, composed of several types of minced meat (chicken, beef) and has a very low cost. If you can't find this kind of meat, you can buy a cheap cut of beef ground beef or chicken. The fish can also be used. I use chicken liver, gizzard, and a small amount of thigh with the drumstick that contains fat (it gets very easy to separate the bones). Eventually adding cleaning also cuts of meat that I use for my day to day meals twice a week I offer boiled eggs. Other than that, you can use a wide variety of vegetables.
RECIPE FOR HOMEMADE FOOD FOR DOGS-COMO I SHOULD PREPARE MY DOG'S FOOD? WHAT DOGS NEED TO EAT TO MAINTAIN A HEALTHY DIET?
When preparing homemade food for dogs, the meat should be cooked in plenty of water with a little salt, along with the already chopped vegetables, which can be varied, depending on what you have at home. One day you can use green beans and carrots, along with leaves like spinach or kale. The other day, can use cauliflower, potato peeled, always in small amounts. Always recommend putting a thread of olive oil, especially when using cruciferous on to power that the Agency absorb all its properties.
Always cook the meat before offering to your dog. As already mentioned, liver, kidney, and kids are generally meat with great nutritional value and tend to be highly appreciated by dogs. Don't overdo the amount of beef liver. They love, but can't eat in an exaggerated manner, as it can cause intoxication. Eggs provide nutrients important to the brain, eyes and body and need to be ingested in a natural way, should not be consumed dehydrated. It is interesting, offer hot eggs mixed in food, do not overcook, or offer. Contrary to what many people think, it's always good to remove the Peel. The egg white is a perfect source of protein that contains riboflavin, magnesium, potassium, selenium and zinc. The yolk contains essential fatty acids, phospholipids (which contains one or more phosphate groups that are key to the formation of the membranes of all cells of the body), Hill, lutein, vitamin D and a full set of vitamins, including tocotrienols that are members of the family of vitamins E and Gamma-tocopherol. Beef, chicken, fish in General, need to be cooked and offered without bones. Eventually you can also offer steaks and grilled vegetables also partially.
After baking, remove the meat and vegetables from the broth and set aside to cool. Don't dismiss the cooking water, instead, you will cook the pasta (pasta grano duro) or rice. See, we're not talking about specific products for dogs, but the ones you normally use for you. When using pasta, drain partially and keep part of the broth to add to other ingredients. If you're cooking rice, use only the amount of water needed for baking of the portion of the day. Reserve the remaining water for cooking pasta or rice to be used in the next few days of the week, if you choose to cook the meat and vegetables for the week.
If you use chicken meat, Cook and be very careful to remove all the little bones, because they are extremely dangerous, because they tend to break and can puncture the stomach of your pet. If using fish, proceed in the same way as for the bones and spines.
Our animals can eat a wide variety of foods that we use in our diet. Beets contain antioxidants that help prevent degradation of vitamin e. orange vegetables like carrots, pumpkin, mango, melon, when are administered Kru are a source of antioxidants beneficial to the eyes. You may choose to offer some raw vegetables or daily or eventually, according to the taste of your dog. Spinach, kale and cabbage are rich in trace elements and contain antioxidants that help the brain, eyes and body. All green leafy vegetables contain boron, which is another important nutrient for the proper functioning of the brain. The cruciferous vegetables such as broccoli, especially, have cancer-fighting properties, and as already mentioned need to be ingested with some olive oil or other vegetable oil.
Meat with vegetables, can be cooked in sufficient quantity for the meals of the week and can be stored in a refrigerator, eliminating the need for daily preparation. You just need to prepare daily rice or pasta. Store in the refrigerator vegetable broth and use small portions every day.
Look for serving food from your warm furry, so the aroma is very inviting and not run the risk of burning your tongue. Cooked foods should not be kept in the refrigerator for more than 5 days. Although the salt and olive oil are preservatives, the amount of salt should not be overstated. You should not use garlic or onion in your dog food preparation. These seasonings can be toxic for him (actually the garlic can be beneficial for dogs, but need to be cautious in the use. At the end of the article, nominate a read that talks exactly about it; Can dog eat garlic?). Here at home, prepare their food every 3 days so stay as fresh as possible. But there is a possibility to cook the meal for up to 5 days and keep in the fridge, very well packaged. If you want to increase the durability, Pack in the freezer, because hardly food will continue suitable for consumption after 5 days in the fridge.
Here on the blog you will also find 10 recipes for homemade canine cookies. If you are vegetarian, know very well how to override the recipe ingredients proposed here, to offer to your dog, all the nutritional values of balanced and appropriate way for your health exclusively through vegetables. I personally am against feeding dogs the vegetable base, they are carnivorous animals and this should not be imposed on dogs, because it goes against your nature. Dogs require 50% protein at every meal, so you must tailor the diet in order to meet this need. It is important to comment that the protein the meat should not be greasy, so as not to cause weight gain. When preparing your dog food at home, you're offering a healthy and tasty, and certainly the experience of your animal will be infinitely more enjoyable than that of a dog who eats only dry or canned food ration. It is also advisable that the diet of your dog stay perfectly suited, you add the recommended doses for your weight, a vitamin supplement, as also include the Aminomix meals vitamin E, ômega3 and ômega6.
And there, it is not easy to prepare a healthy meal every day for your hairy? Try it, I'm sure your buddy is going to love.
If you are convinced your dog prepare for a home-cooked meal, I suggest further reading of the article I wrote on the blog dog can eat this?, which offers valuable tips for those who want to feed your dog with homemade food.
Gallery
Homemade Hot Dog Toppings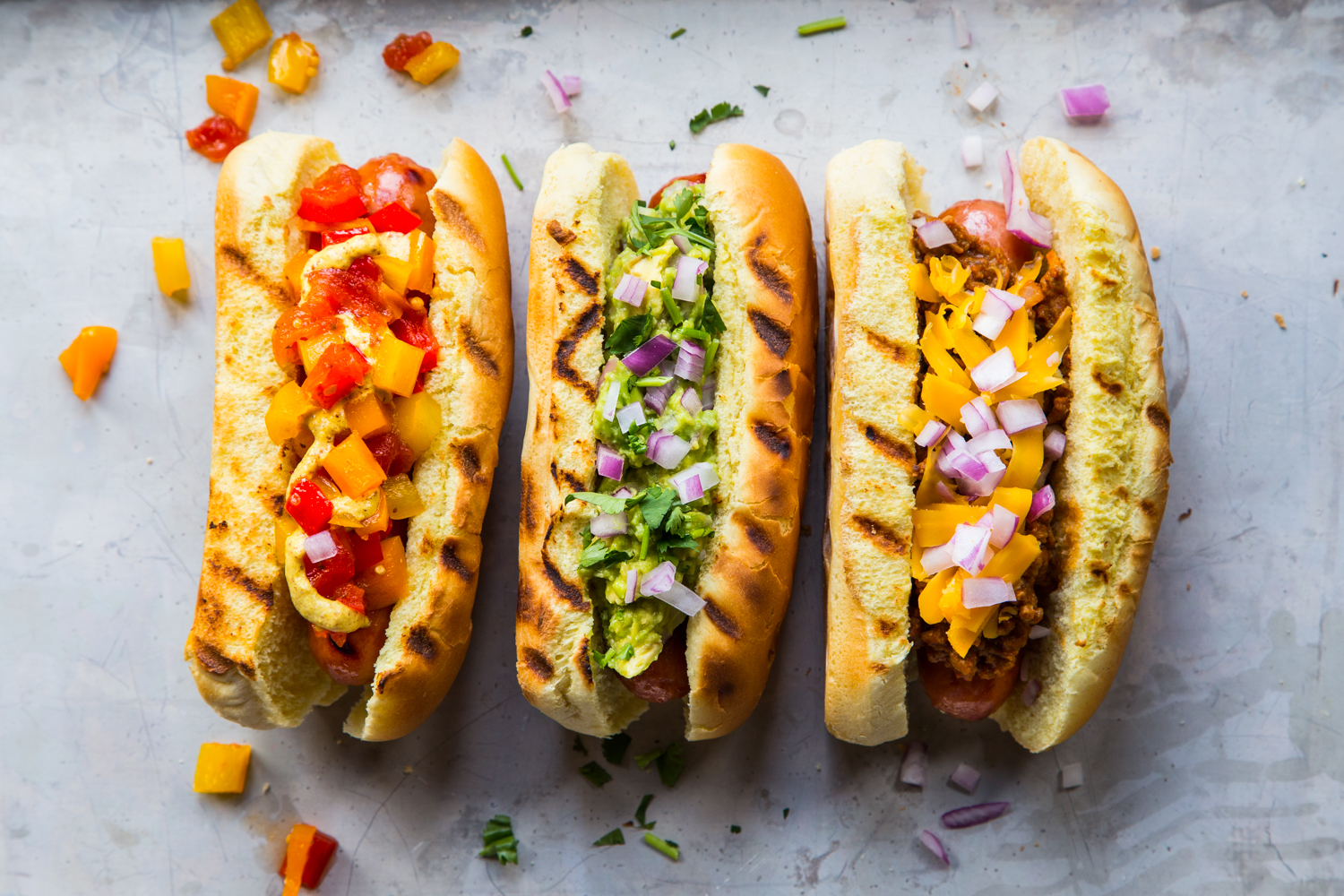 Source: jellytoastblog.com
sweet chili glaze recipe
Source: recipeler.com
Cooked Cat
Source: pixshark.com
No-Bake Twinkie "Hot Dogs"
Source: www.today.com
Pig head dog food recipe
Source: www.bdws.co.uk
Simple Empanada Dough for Baking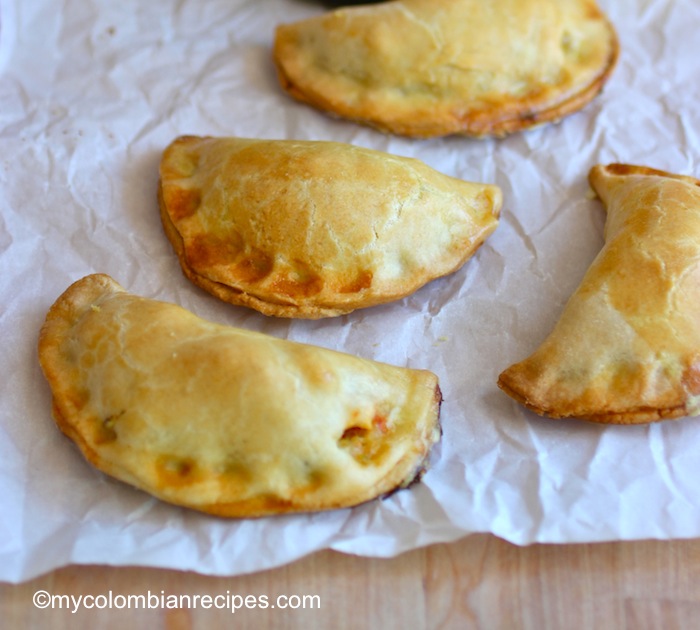 Source: www.mycolombianrecipes.com
baked corn dog bites
Source: recipepes.com
Sponge Cake without Oven || Basic Plain & Soft Sponge cake …
Source: www.funnydog.tv
Homemade Garlic Aioli Sauce Recipe
Source: www.thespruce.com
Thai Tom Yum Chicken Recipe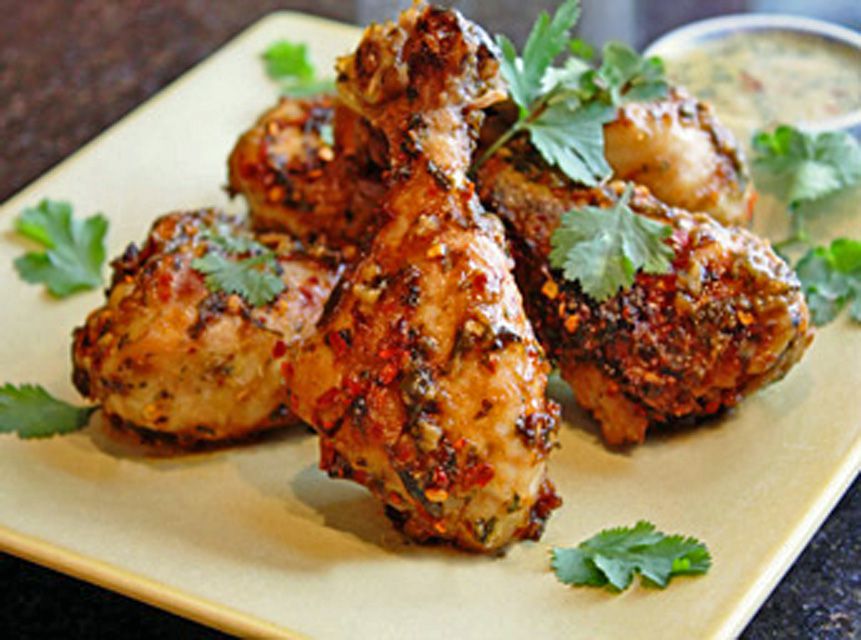 Source: www.thespruce.com
Chicken Caesar Salad Recipe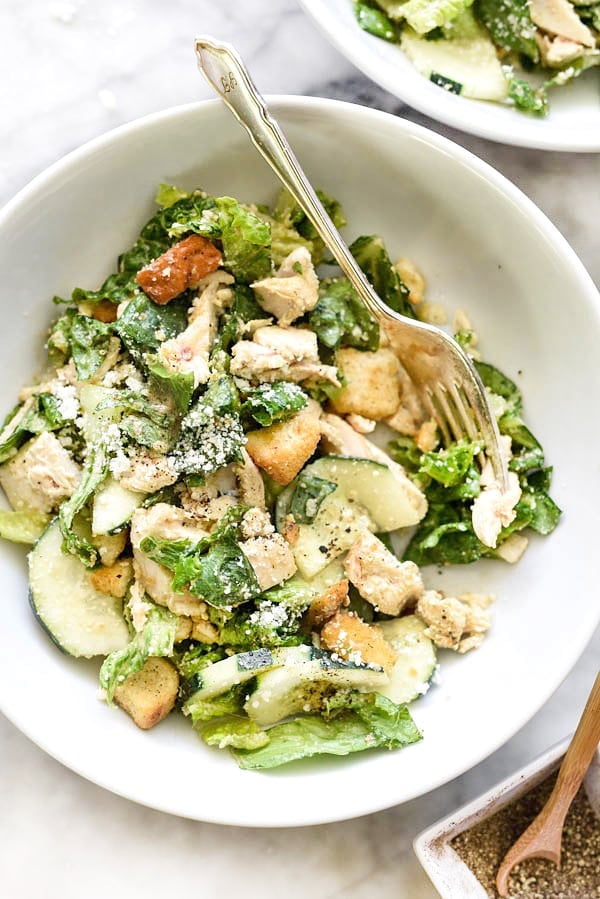 Source: www.foodiecrush.com
Make Super-Easy Pickled Vegetables
Source: communitytable.parade.com
Cucumber Edamame Salad with Ginger-Soy Vinaigrette
Source: noblepig.com
Easy Homemade Pierogies Recipe — Dishmaps
Source: www.dishmaps.com
Paleo Whole30 Ketchup
Source: www.jaysbakingmecrazy.com
Lychee Martini with DIY Lychee Liqueur or Syrup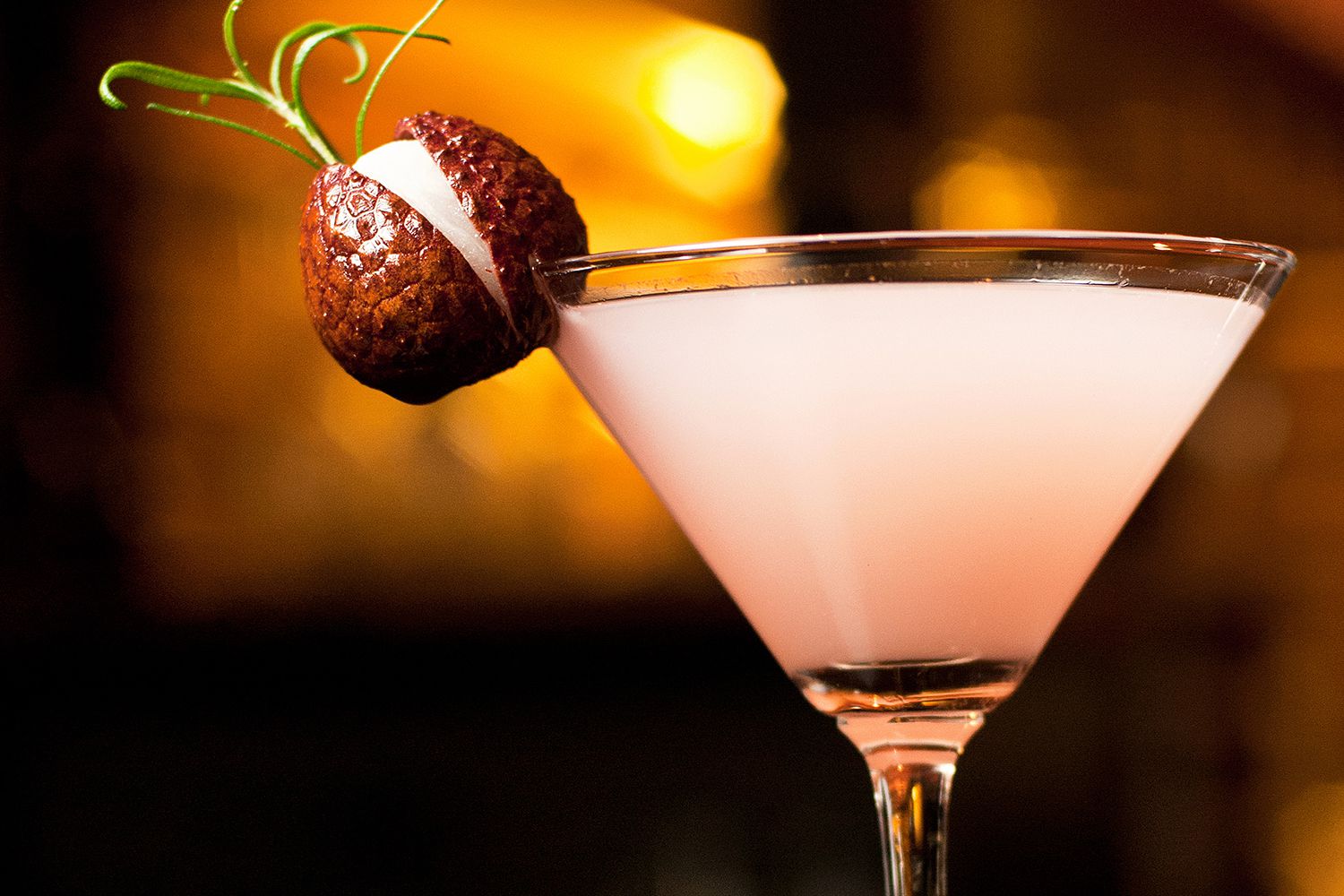 Source: www.thespruce.com
Homemade French Lime Sorbet Recipe
Source: www.thespruce.com
Steve Minecraft Costume Printable : Candy Cane Stencil …
Source: www.yyshtools.com
low starch foods
Source: www.bondingmiami.com
Veggie Vegan Enchiladas
Source: foodwithfeeling.com